COURSE DATES: January 16 – February 13, 2020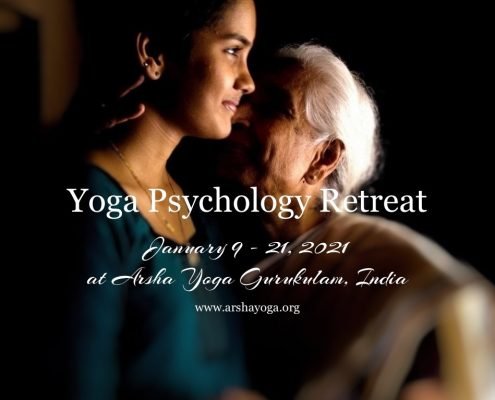 In ancient times, yoga used to be taught one-on-one. Today, group yoga classes are a more common phenomenon. However, if we want to assist our students in the most efficient way in response to their specific needs, we need individual yoga or in another word yoga therapy.In this four weeks course, we build on a concept that each body and mind is unique. It is impermanent and can be molded at any given time. It changes with time, disease or as an adjustment to external conditions.
If we want to improve health in a holistic way, we need to look closely at a few factors that compose the human existence: body, breath and it's associate prana, different parts of the mind, the concept of soul and eternal happiness that we call in yoga Pancha Kosha – five sheaths existence.It is the birth right of every human being to feel healthy and fulfilled. You don't have to change your partner, your house or the country of residence. You only need to change your attitude and restore the feeling of completion which is already within you but has been covered by layer of conscious or unconscious thoughts, impressions and experiences. In this sense yoga therapy doesn't mean learning but rather "unlearning".
Join us for the one month journey within! Only when you know yourself, you will be able to direct others on a similar internal quest for sustainable happiness.This course deals with topics such as comprehensive yoga therapy, Panchakosha Tattwa (five sheaths existence), Adhi (distress), Vyadhi (disease), Svastha Vrittam (prevention according to Ayurveda), consultation, Vijnanopadesa (yogic counselling), basics of anatomy and physiology, rehabilitation and psychosomatic diseases. Besides the classical yoga techniques, you will acquire many special techniques from yoga therapy such as cyclic relaxation or prana channalizing. Part of the course is also a detailed study and practice of the cleansing techniques – Shatkriya.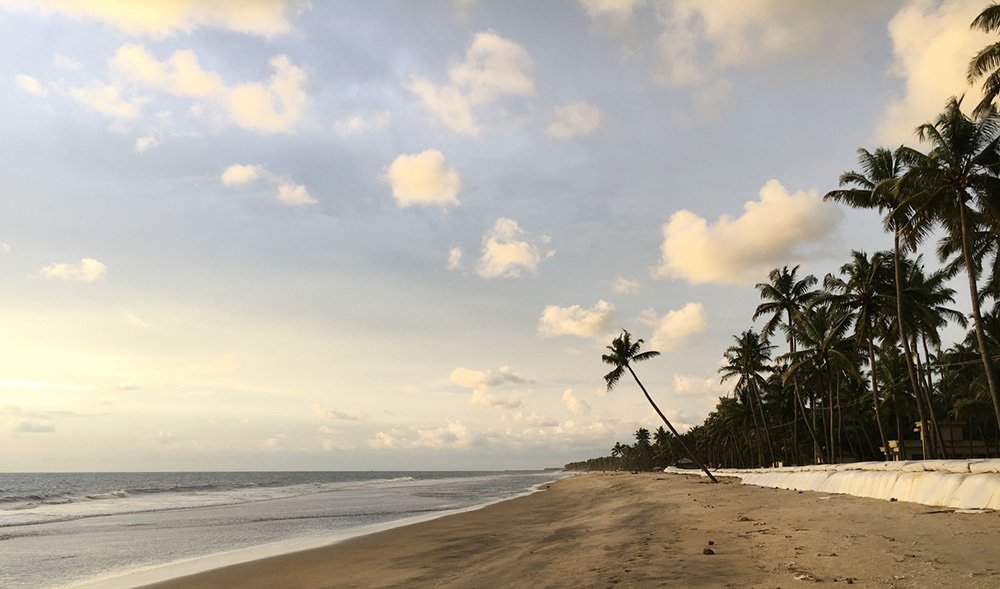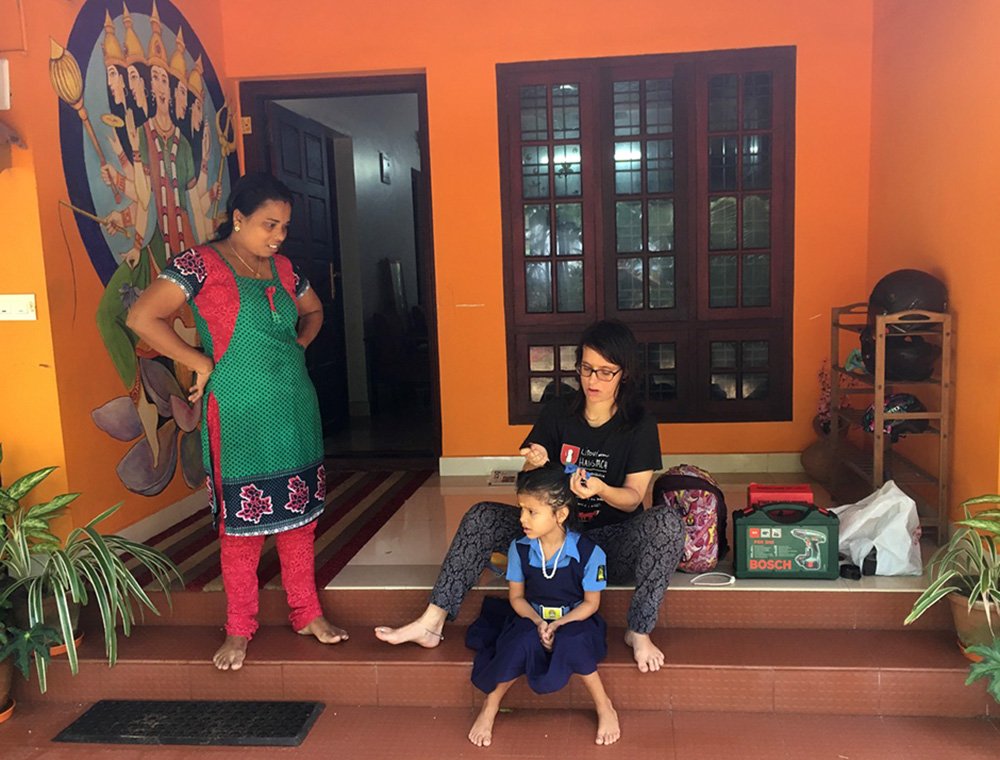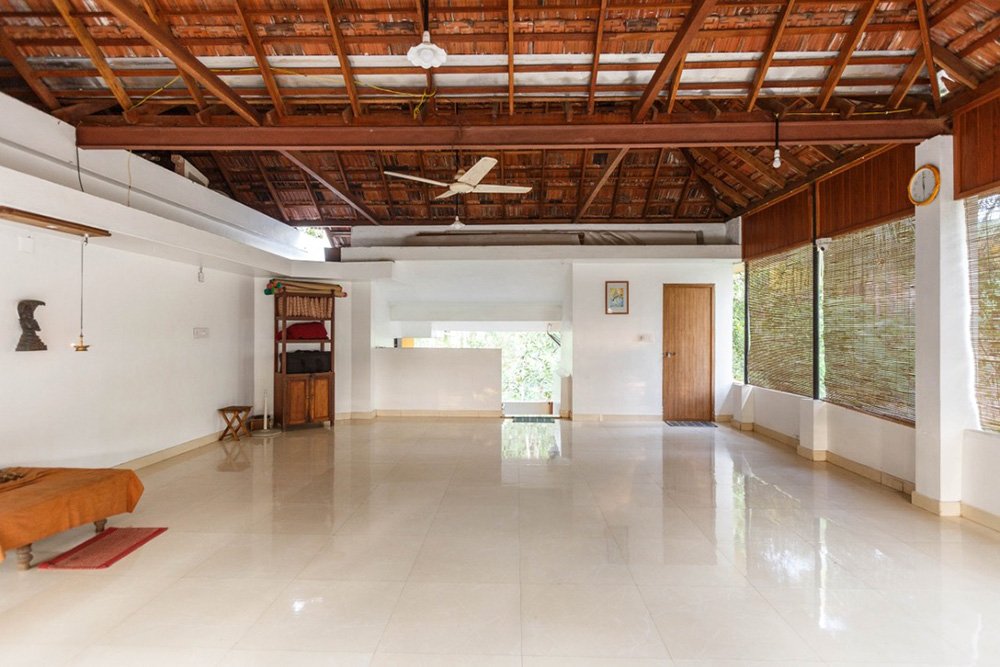 In this training you don't learn to treat diseases but you work with your client individually in a unique way depending on many factors such as combination of diseases, working environment, family background etc.
During these 4 weeks you should be ready to set your personal likes and dislikes aside. You will be practicing and living the concept of Kriya Yoga – Tapas, Ishwara Pranidhana, Swadhyaya – as it was described by sage Patanjali in the Yoga Sutras. This is also the essence of yoga therapy as a successful treatment method. Therefore your full commitment to the course is required. Your quality as a student and aspiring yoga therapist should be: 1. tapas = will power, 2. ishwara pranidhana = trust, 3. swadhyaya = self-analysis.
Today, where almost everyone suffers of one or more chronic diseases is the individual approach of outmost significance. After completing this course you can either treat people in the form of individual consultation sessions or you can implement the teachings into your yoga classes. After having passed the practical and written exam and having proven your abilities to become a yoga therapy instructor during the whole course of training, you will be awarded a certificate bearing the title Yoga Therapy Instructor certified by both Arsha Yoga as well as Yoga Alliance International.
Furthermore, we offer ongoing yoga therapy training such as Level 2 – Yoga Psychology and Yoga Therapy for Autoimmune Disorders and Level 3 – Yoga Therapy for Psychological Disorders.
CURRICULUM (260 hrs)
Practice (118 hrs): therapeutic effects in asana, pranayama, meditation, mantra, kriya
Theory (48 hrs): 4 paths of yoga in yoga therapy, pancha kosha tattwa (5 sheaths of human existence), adhi (distress), adhija vyadhi (psychosomatic disease)
Specific practices for Yoga therapy (48 hrs)
Special techniques for yoga therapy (24 hrs): cyclic relaxation, prana channalizing
Hormone Yoga Therapy (8hrs)
Anatomy and physiology according to functional anatomy by Paul Grilley (6 hrs)
Guest lectures (8 hrs): Ayurveda by dr. Nil
Self-study (80 hrs) non-contact hrs: karma yoga, revision
Staff teachers and guest lectures:
main Acharya: Harilalji (India)
course co-ordinator: Marie Meera Karanath (Czech Republic, India)
practical: Sudarsha Namboothiri
kriya (cleansing techniques): Sudarsh
mantra and hormone yoga therapy: Meera
yoga anatomy and physiology: Meera
Puja and Homa (vedic ritual): Sudarsh Namboothiri
Ayurveda: Dr. Nil (
www.ayurmarmam.com
)
STAFF teachers:
Acharya Harilalji: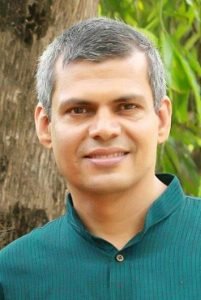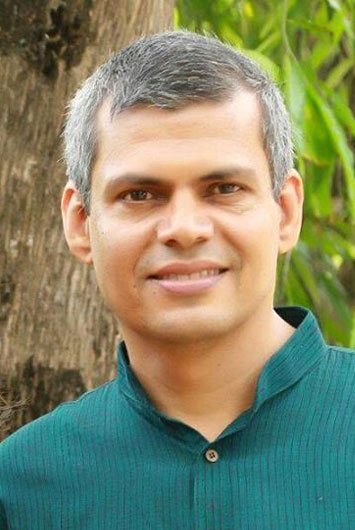 was born in 1970 and comes from a traditional family in Kerala, South India. He was born and brought up in a traditional Indian environment with agriculture, Ayurveda, Vedanta and Yoga. After attaining the title 'Yogacharya', he lived and taught yoga in Sivananda ashram in Kerala, Delhi and the Himalayas. Later he studied and practiced yoga therapy at sVYASA -the university for yoga- in Karnataka and completed a full time diploma course with an 'A' grade. The subject of his thesis was 'Integrated approach of yoga therapy for psychosomatic diseases'. Curious to experience the western culture, which was the background of most of his students in India, he came to Germany for the first time in the spring of 2001 and has been visiting Europe ever since. He gives seminars and courses on Yoga Therapy, yoga psychology and yoga philosophy in the Czech Republic, Bulgaria and Germany as well as individual yoga therapy. He is also Yoga acharya /Therapist in Nangelil Ayurveda Medical College near Ernakulam in South India. Harilalji is currently studying under his guru Swami Bhoomananda Tirtha.
Marie Meera Karanath: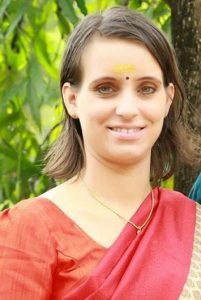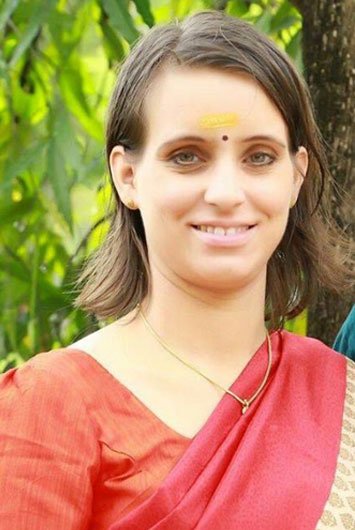 was born in 1980 in the Czech Republic. Besides her translation and interpreting studies, Meera completed her two years yoga teachers` training course in 2006 and one year yoga therapy instructors' course in 2008. After gaining experience for three years as a yoga teacher in Germany she continues her teaching practice at Arsha Yoga. She is one of the teachers and the course coordinator of Arsha Yoga, at the moment also a full time mother. Her main passion is yin yoga, individual yoga therapy, kirtan, mantra chanting and vedic meditation. "You can learn something from everyone, especially your enemy. The qualities you see in people reflect your own personality. Living in a different country teaches you to set your ego aside, to reassess your social and cultural background, to come out of the cocoon and become a butterfly. My daugther, Gayatri, is the greatest teacher in this regard."
Sudarsh Namboothiri:
Sudarsh Namboothiri was born in 1982 and is one of the founder member of Arsha yoga. He was born and brought up in a traditional brahmin family of Kerala. Other than his formal vedic education in tanric ritual and recitation from his family tradition,he was trained under the well-known tantric personality 'Vettikott Appan' in tantra and rituals. He started his yoga life with Harilalji from the very beginning Arsha yoga. Later on, he studied with Sivananda ashrams and the Divine life society in Rishikesh.He was the head of the yoga section at the Kerala center in Moscow and after his return to India he has joined Arsha Yoga Gurukulam.[/one]Recommended texts:
1. Yoga Vasishta
2. Asana, Pranayama, Mudra, Bandha from the Bihar School of Yoga
3. Bhagavad Gita interpreted by Swami Dayananda Saraswati
4. Course manual – will be distributed at the beginning of the coursePLEASE NOTE: The teaching and schedule will be in a traditional Indian Gurukula system which may be different from what you have experienced until now. All participants should be physically and mentally fit when joining the course in order to be able to feel and experience the wisdom of the ancient science of yoga. All sessions are mandatory and the course is not to be regarded as a personal vacation. If you wish to travel, plan your travels before or preferably after the course.ARRIVAL: arrive at the latest on January 16th by 4 pm. You can arrive 1 or 2 days in advance to settle in or recover from jet lag.DEPARTURE: the course finishes on February 13th evening. Plan your departure for February 14th or 15th.
The closest international airport is Cochin that is 1,5 – 2 hrs drive from our centre. An airport transfer can be arranged upon request for approximately 1.800 INR. The closest railway station is Thrissur that is 1 hr drive from our centre. A taxi pick-up can be arranged upon request for approximately 800 INR.PREREQUISITE: 200-hrs yoga teacher's training of any tradition (basic yoga philosophy must be included) and sound mental and physical healthFEE: early bird until August 31, 2019 – 1.600 EUR, thereafter – 1.750 EUR, Indian nationals 35.000 INR.A non-refundable/ non-transferable deposit 150 EUR is due upon completion of the online registration. ONLY in the case of sickness or another such unexpected event, the deposited amount will be transferred to another Yoga Therapy Training Course within the course of 1 year.