Dāna is an intrinsic charity attitude. Practising Dāna burns Karma.  Dāna can be of 3 levels. Adhama dāna –  dāna of material things like food and house which make the receiver dependant.  Madhyama dāna makes the receiver capable to earn for his livelihood.  Pradhama dāna is imparting knowledge which makes the receiver capable of reducing  consumption and minimising his needs. Arsha yoga mainly imparts spiritual knowledge which helps to reduce the gap between demand and supply of human needs.
Our graduates find recruitement in schools and other health oriented institutions.
Prosperity thrives on education. Education doesn't mean to memorise facts or collect information, but to live happily in peace with yourself and the society.
Currently, we are in need of support for 2 charitable causes:
Support for Abhishek: Abhishek is our neighbour, 10 years old, studying in a local village government school free of charge. However, his mother is a single parent and has to provide for both of them. In rural India, normally the husband will be providing financially for the family and the wife will be taking care of the home as it used to be the case anywhere in the world previously.                                                                                Arsha Yoga is supporting Abhishek's educational and other expenses with 1.000 INR (13€) per month. If you wish to contribute, please contact us directly at [email protected] and we will send you the bank details.
       2.  Drinking water for local school: the local government school N.E.U.P, where                      Gayatri is also studying now in 2nd class, is in need of a big water filter for providing                  safe drinking water to the more than 300 children. The total cost is 35.000 INR                         (450€). If you wish to contribute towards this cause, kindly contact us via                                      [email protected]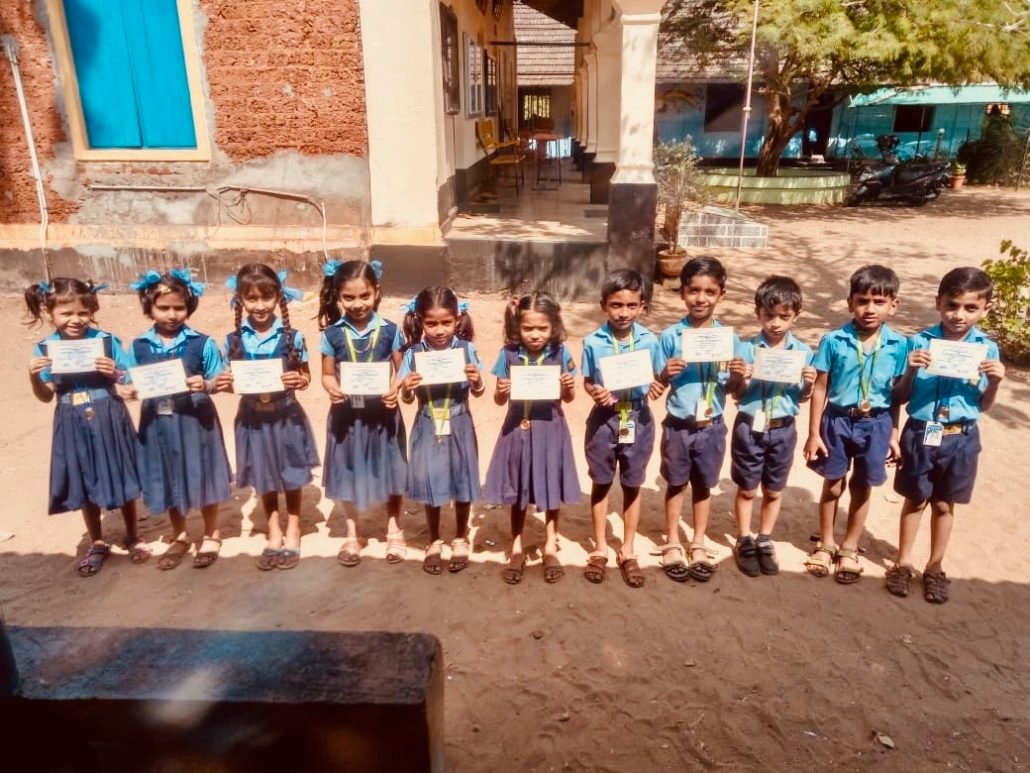 Our contribution:
Yoga courses for locals FREE of charge: 1-year TTC starting on October 2nd every year and ongoing daily yoga classes from 6 – 7:30 am for beginners as well as regular students.
As of October 2016 our students established 3 affiliated yoga centers and more than 30 students graduated from our Teacher Training. Some of them successfully received a teacher's post in schools and resorts and are able to earn their family income.
We support young students from financially poor background who scored good marks in examination and aspire for higher education.
We provide financial help for medical treatment to sick people unable to gain income, to old people and widows.
All these beyond religion, caste, creed, race and sex.
How can you support our mission? Join our courses, workshops or retreats. Big part of the profit flows into funding local classes in India.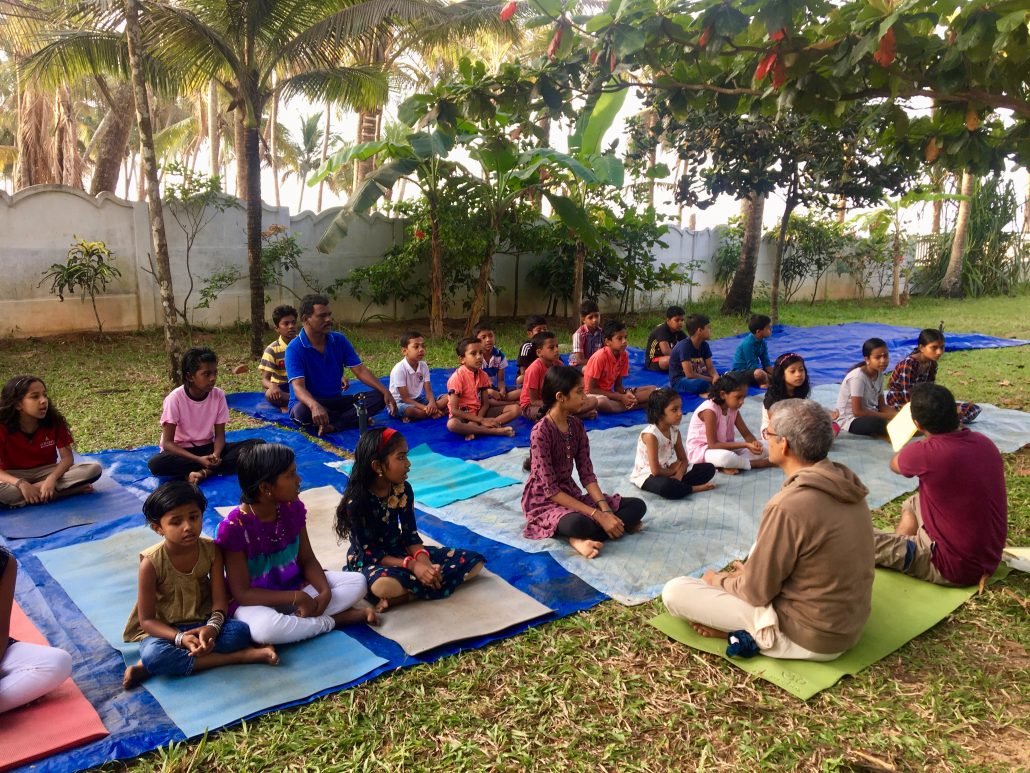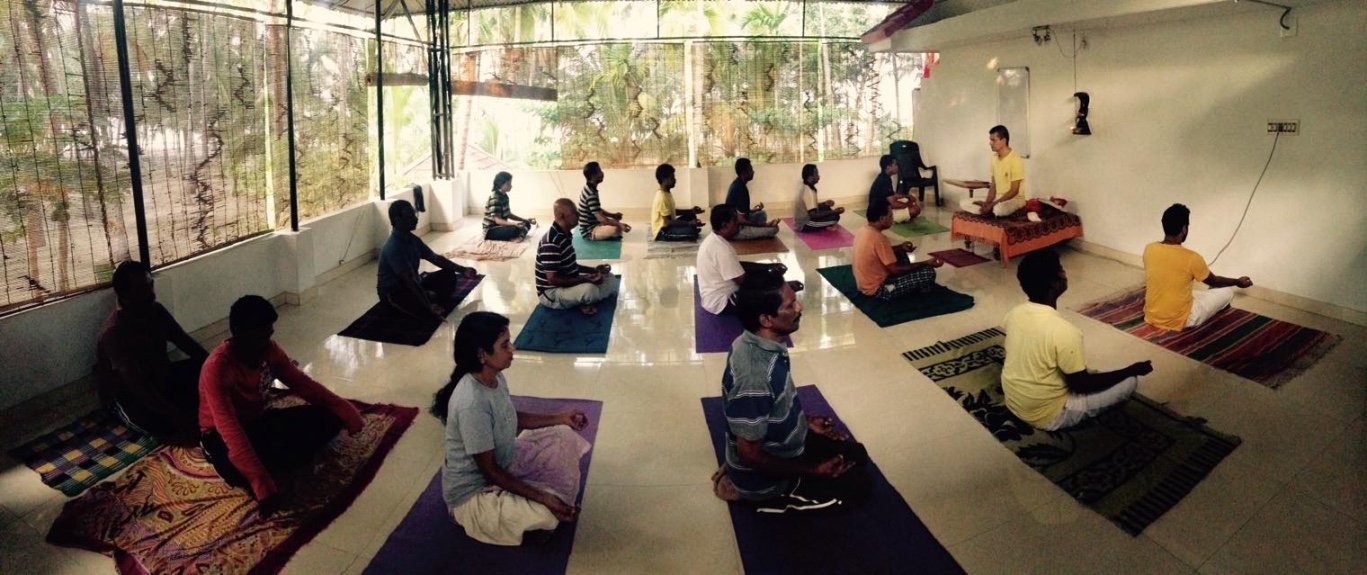 Reach Us
Tel: +91 4872606231
Mob: +91 9446813059
Arsha Yoga Gurukulam
Thampankadavu Post, Gayathri Beach
Thrissur, Thalikulam, Kerala 680569, India