This course gives an insight into the mysteries of the mind that Rishis (the wisemen) were able to see and describe. The knowledge of mind is present in all aspects of life – yoga, Ayurveda, music, dance, rituals, economics, social life or politics – and all such disciplines deal with the concept of mind only. This course is an attempt to collect the dissipated knowledge about mind and put it into a structure which is understandable to the modern mind. We will discuss about psychological hygiene. Yoga psychology analyses the deepest level of mind which is deeper than the sub-conscious as mentioned modern psychology.
This course helps you understand your mind and any mind-related issues present during yoga therapy. This course will also give detailed training on anxiety and depression, stress management and strengthening of the immune system that becomes is useful when treating autoimmune diseases.
Harilalji has been working in yoga therapy for psychosomatic and psychological ailments since 2002. His area of expertise is yoga psychology. He has the skill of explaining this ancient science of yoga psychology to the modern mind without losing its essence. In his lectures he differentiates modern psychology from yoga psychology in their approach of mind analysis without creating a contradiction. Harilalji has been
conducting research in the field of Vedic psychology since 2000.
You don't need to be a yoga therapist, when attending this course. Only a deep interest in the main subject of yoga psychology is necessary.
Eligibility:
This course is intended for yoga therapists or yoga teachers with minimum 200 hrs certificate.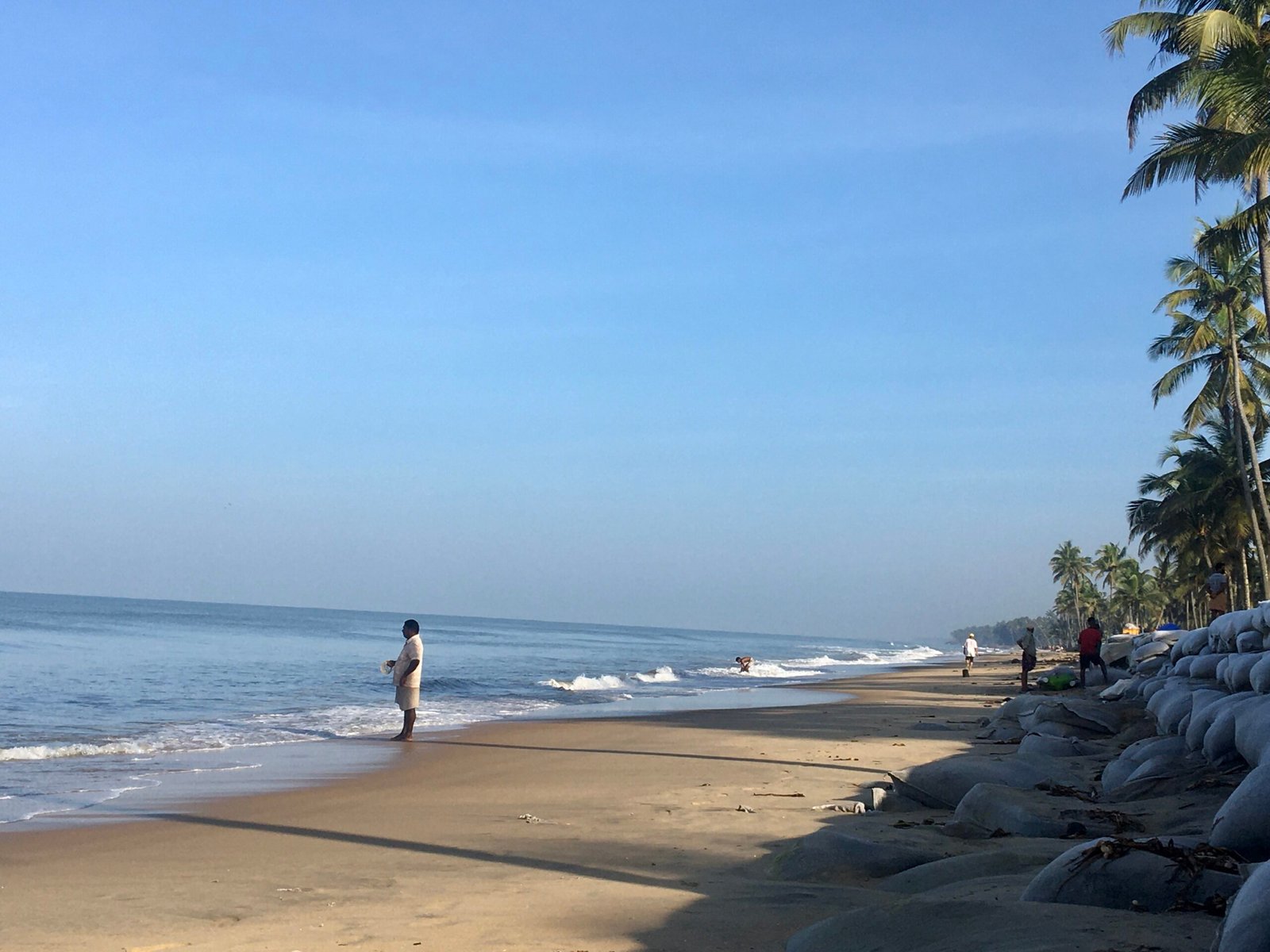 Syllabus:
This training offers basic knowledge of yoga psychology:
1. relationship between body, mind and soul
2. the function of senses and mind
3. prana as part of the whole mind
4. four faces of mind
5. fundamental issues of mind, cause and its management
6. maintenance of psychological hygiene and mental health
7. Immunity and how to strengthen it
8. Auto immune diseases and their management
9. Stress management (including practice)
10. Management of anxiety and depression (including practice)
11. Special techniques (yogic exercises for disease management)
12. Mantra relaxation technique – a relaxation technique by using mantra in certain
sequence (including practice)
13. Prana channelising – relaxation technique for the pranic body by using our own mental power (included the practice)
Participants who successfully complete the course and pass the examination will be awarded a certificate with the alliance of IYA (Indian Yoga Association), Certified Yoga Association by the AYUSH Ministry.
Yoga therapists will get a certificate of yoga therapy level II and Yoga Teachers will get certificate of course completed.
Daily Schedule


5:30 AM

wake-up

6 AM to 6:45 AM

pranayama and meditation (self practice on Wednesday)

7:15 AM 

tea

8:15 AM to 10 AM

asana class (self practice on Friday)

10:15 AM

brunch

1 PM

tea

2 to 4 PM (Friday off)

theory 

6:15 PM

dinner

7 PM

satsang (self practice on Tuesday)

9:30 PM

lights out
Retreat Venue
Arsha Yoga Gurukulam (www.arshayoga.org) 
is located in silent village surroundings of central Kerala, just 50m from the Arabian sea, where traditional knowledge of yoga, Ayurveda and Vedanta is being impaired.
The Gurukulam provides accommodation in 2 different categories: 
4 double rooms with shared bathroom (sleeps 6) 

suite with double occupancy with attached bathroom, balcony and kitchenette (sleeps 2)

 

more double accommodation can be arranged in the neighbourhood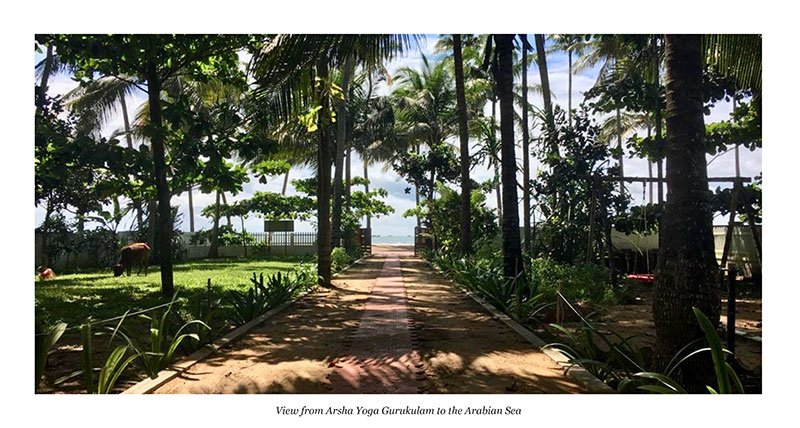 The Ashram provides two simple vegetarian ayurvedic meals per day that suit the learning and practicing of yoga and two times chai and snacks.
Investment
The price of the retreat differs according to the type of accommodation. Accommodation will be assigned on a first come first serve basis. 
There are 2 types of accommodation: 
4 double rooms with shared bathroom (sleeps 6)

850 euro

Deluxe suite (sleeps 2) with attached bathroom and seaview, balcony and kitchenette

  

1050 euro

 

 

                                                                                                                                                                                                                                                                                
The prices above include food, accommodation and all yoga classes. Trips can be arranged on an off day for extra cost. You will need only pocket money for souvenirs or food outside the ashram. 
For registration kindly fill the Google form https://forms.gle/bVRzWwtqcF36TZpXA and we will send you the payment details in return.
In case of any unexpected event or a worsened covid situation, the deposit of 200 EUR will be transferred to any of the courses conducted by Arsha Yoga thereafter.