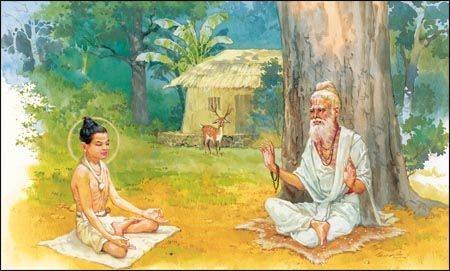 The fifth of our thematic kirtan series with Janaki Ja!
(no perfect knowledge of English needed, just your interest…)
In yoga, and especially in chanting mantras and singing kirtans, names of what seems to be various Hindu gods and goddesses often comes up. But why is that? Who are they and what do they represent?
Through this practice of chanting and singing, we will explore closer the meaning of these archetypal forces which lives inside each and every one of us, and what they have to offer us in our growth and our lives.
No registration needed. Recommended contribution 150 CZK.
************************************************************************
This Kirtan will be about the Indian concept of "Guru" – the teacher, an exemplar in life, inspirational source and who reveals the meaning of life. We will dedicate our singing and chanting to the teachers and guides who shine on our life journey.
************************************************************************
This evening Jitkas teachers from India will be with us – Marie Meera Karanath and Harilaji Karanath. You are very welcomed to stay a while longer and have tea and chat with us. The other day Meera and Hari will lead a workshop in Jógamatka: FB Events
And Jitka is planning for this October the journey with a group to their ashram. It's worth considering… 😉  Za jógou a poznáním do Indie