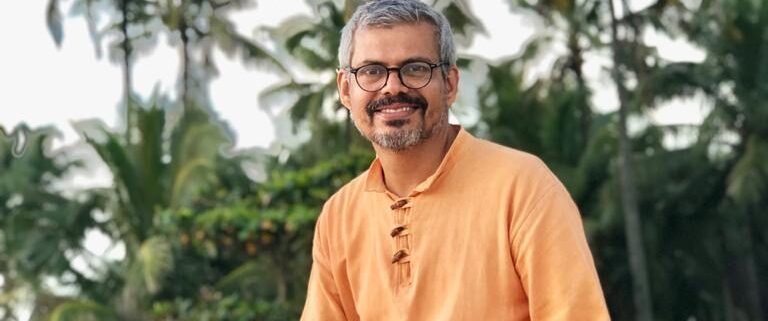 When:
January 22, 2021 @ 9:00 pm – 10:30 pm
Asia/Kolkata Timezone
2021-01-22T21:00:00+05:30
2021-01-22T22:30:00+05:30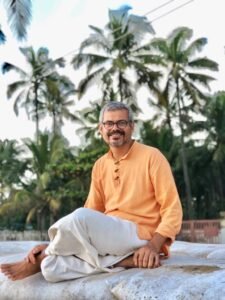 More on https://www.yoga-vidya.de/seminare/seminar/yoga-vicharam-bewusste-selbstreflexion-online-l210122-14/
Appointment: Jan.22, Jan. 29, Feb. 5, Feb. 12, Feb. 19. 2021
Time: 3.30 p.m. to 5.00 p.m.
The topics of the individual workshops deal with everyday issues that we encounter again and again. Harilalji´s special teaching method is to simplify complex messages of the scriptures by referring to them through daily situations. He has chosen topics which are often misunderstood in the scriptures and create confusion. A deep understanding of the topics, mentioned below, helps a true aspirant to progress on his path during his daily life activities.
The workshops are designed in such a way that Harilaji covers each topic and in the last third of the workshops the group interacts with each other.
• 22.1. Caste system or human psychology
• 29.1. Caste system or human psychology
• 5.2. Find the right ego
• 12.2. Just do it: the path of Karma Yoga
• 19.2. Excitement as substitute for happiness
English with German translation
Termine: 22.1., 29.1., 5.2., 12.2., 19.2.21
Zeit: jeweils von 15:30 Uhr-17:00Uhr.
Die Themen der einzelnen Workshops beschäftigen sich mit alltäglichen Fragen, die uns immer wieder begegnen. Harilaljis besondere Lehrmethode ist es, komplexe Botschaften der Schriften aufzuschlüsseln und anhand von Alltagssituationen zu erklären. Er hat Themen gewählt, die in den Schriften oft missverstanden werden und Verwirrung stiften. Ein tiefes Verständnis dieser Themen, die im Folgenden erwähnt werden, hilft einem wahren Aspiranten, auf seinem Pfad während seiner täglichen Lebensaktivitäten voranzukommen.
Die Workshops sind so aufgebaut, dass Harilaji das entsprechende Thema behandelt und im letzten Drittel der Workshops die Gruppe miteinander interagiert.
• 22.1. Kastensystem oder menschliche Psychologie
• 29.1. Kastensystem oder menschliche Psychologie
• 5.2. Das richtige Ego finden
• 12.2. Tu es einfach: der Weg des Karma Yoga
• 19.2. Aufregung als Ersatz für Glück
Englisch mit deutscher Übersetzung
Für das Seminar benötigst du nur:
• Einen ruhigen Raum ohne Störung
• Yogamatte oder Teppich
• stabile Internetverbindung
• Computer oder Tablet (notfalls Smartphone) mit Kamera und Mikrofon mit dem du dich über Zoom einwählen kannst
https://arshayoga.org/wp-content/uploads/2021/01/harilal_ji_jan22.jpeg
1024
768
Arsha Yoga
https://arshayoga.org/wp-content/uploads/2019/10/arsha_yoga_logo.png
Arsha Yoga
2021-01-11 12:11:09
2021-01-11 12:11:09
Yoga Vicharam with Harilalji - Bewusste Selbstreflexion online mit Harilalji